As we saw in Customizing your Pre-flight Dashboard, having reminders built in to your normal workflow can reduce mistakes and provide just-in-time help right where you need it.
For time-sensitive or one-off reminders, announcements are a great way to do this since they appear at the top of every page in ActionKit.
In the upper-right corner of any page on ActionKit, click the gear that has your name to open the settings menu, then go to Announcements.

On the announcements page, set your title and message. You can include a link and change the severity of your message (informational, warning, or critical) which changes the color of the display box.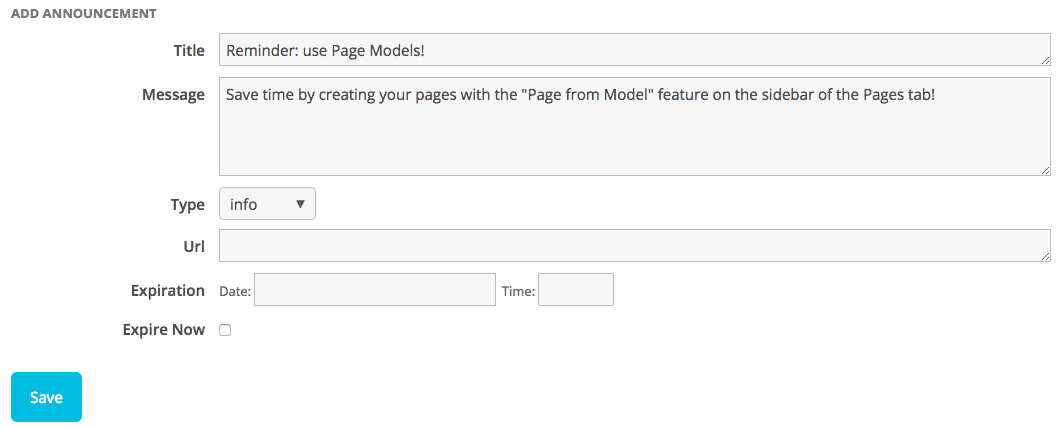 Once you click save, all staff members who are logged in will see your announcement at the top of every page in ActionKit. Staff members can dismiss these messages for themselves once they've read them by clicking the X on the right of the announcement.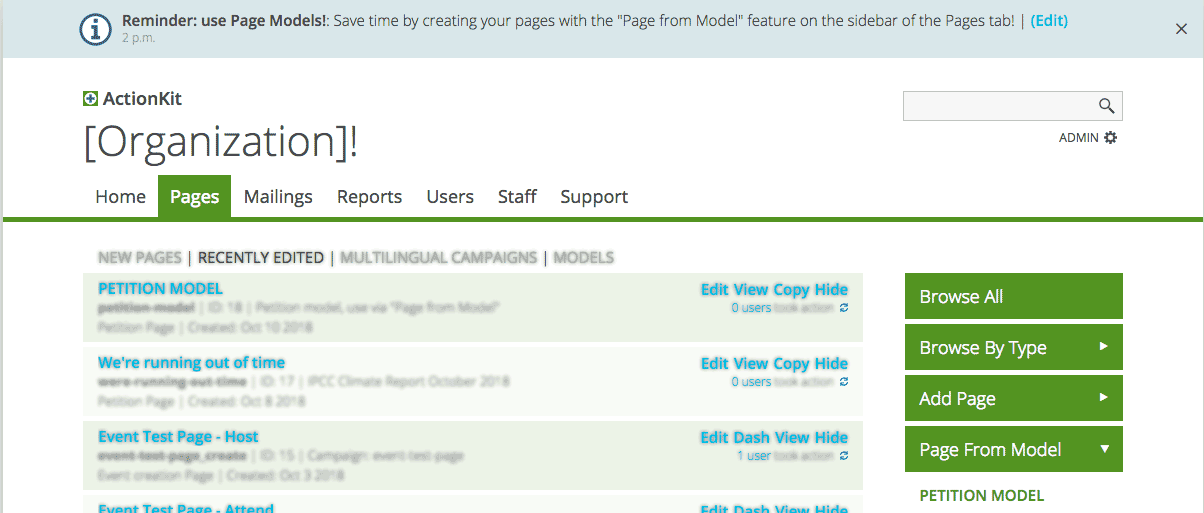 Use announcements to remind staff about monthly goals, weekly priorities, changes to work processes, or anything else you can think of!
---
Interested in scheduling a demo with ActionKit? Let us know!