Do you have too many reports in the reports tab? Having trouble finding just the ones you need? Do you regularly copy old reports and make one tiny change to make a new report?
If so, re-usable reports are for you!
Re-usable reports will pause before they run to ask you: which page (or mailing, or tag, or other type of thing) did you want to see these results for?
Let's take a look at an example. Here I have a report called "Top 10 Pages with the Most Actions by Tag", which will answer the question "Which pages had the most actions for a specific tag?"

Now I could create one report for every tag I wanted to see results for, but that would take a long time and I could easily end up with several reports! Worst of all, if I made a mistake in one of those reports, I'd have to fix them all.
Instead of doing that, if I leave my filter criteria option for tags blank like in the below screenshot, then the report will pause to ask me which tag I want to see results for.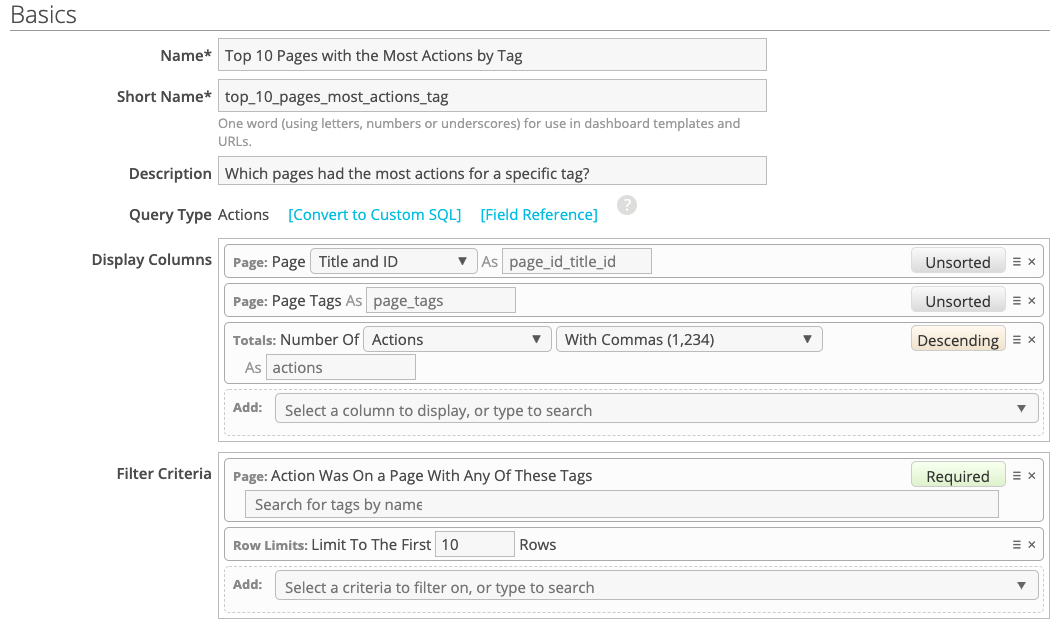 Let's take a closer look at just our filter criteria:

Note that this isn't the same as leaving the filter criteria entirely blank, it's just that we haven't specified which tag we want to see results for, so the report will ask us when we run it.
In my example I'm using tags, but you could do the same with pages, mailings, or any other filter criteria you like!
---
Interested in scheduling a demo with ActionKit? Let us know!